Life and Debt: A Real Life Simulator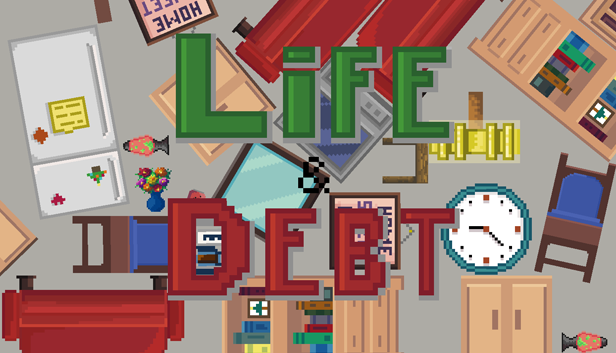 Released to Steam on February 4th, 2018.
Life and Debt is a 2D pixel art life management simulator. Life & Debt focuses on the beginnings of new home ownership after moving out of your parents' house. You will have to maintain your finances and cashflow while having a really bad shopping addiction. Will you be able to furnish your house with everything or will you end up hoarding clocks or waterbottles?
Features:
Over 30 items to collect and horde!
Over 60+ different jobs!
Over 80+ Life Events that randomize the gameplay and force you to re-strategize!
Multiple difficulties!
An Original Soundtrack composed by Christoph Gray, the composer behind Knightfall.